Luca Pisaroni, bass-baritone and Craig Terry, piano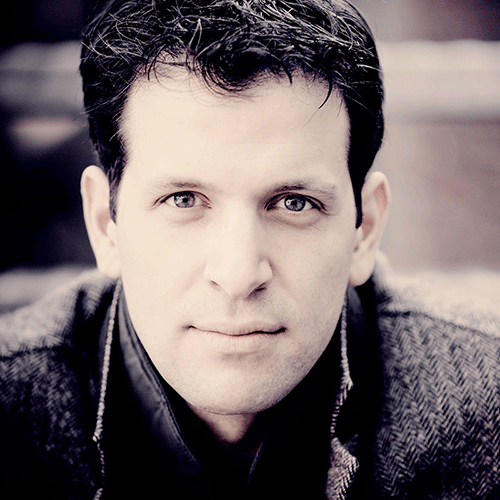 "Devotion, drollery, despair: Luca Pisaroni can sing them all, and he does so with intelligence, musicality and impeccable taste" (Bachtrack). The Italian bass-baritone's recitals have been lauded by critics across the globe: "There was much to admire in the evening-long program of songs … especially Mr. Pisaroni's rich, muscular timbre and smooth-flowing legato … Mr. Pisaroni's diction was clean, and his choice of texts … hinted at a discerning reader and thinker" (New York Times).
Program to include a first half featuring all-Italian songs by Bellini, Rossini, and Tosti. The second half will highlight all-American songs by Gershwin, Porter, and Rodgers & Hammerstein.
This performance features a free pre-concert lecture starting at 6:45 PM with Alexander deVaron
Lauded for his "sensitive and stylish" (The New York Times) and "superb" (Opera News) playing, pianist Craig Terry has launched an international career regularly performing with some of the world's leading singers and instrumentalists. Currently Mr. Terry is Music Director of The Patrick G. and Shirley W. Ryan Opera Center and is in his eleventh season as.
View full bio
Italian bass-baritone Luca Pisaroni has established himself as one of the most charismatic and versatile singers performing today. Since his debut at age 26 with the Vienna Philharmonic at the Salzburg Festival, led by Nikolaus Harnoncourt, Pisaroni has continued to appear at the world's leading opera houses, concert halls, and festivals. Luca Pisaroni's diverse.
View full bio
Address: 300 South Broad Street
Philadelphia, PA 19102
The Perelman Theater is part of the Kimmel Center for the Performing Arts, located on the southwest corner of Broad and Spruce Streets in Center City Philadelphia. The smaller of the two concert halls in the Kimmel Center, the Perelman Theater is a 627-seat auditorium with seating on the plaza, plaza tier, first balcony, and second balcony levels.  All…
more info